NEW: Veteran Screen Actor Returns to the Courage Tavern
March 24, 2015
James Riley
In a crowded New England tavern, after a court of general sessions, Merry Pugwell (Chris MacDonnell) can't sleep;  he shakes off a nightmare and wakes to find Simeon Trapp (Basil Hoffman) in similar straits.  Anxious for company, Pugwell initiates a conversation, but the news Trapp has to offer leaves Pugwell worried his nightmare is just beginning…
I pinch myself having an actor (and friend) like Basil Hoffman willing to play a part in Courage, New Hampshire.  Talk about working the extreme ends of the spectrum, Basil has appeared in All the Presidents Men, Ordinary People, The Artist to name just a few of his feature films, many of them Academy Award winners.  Soon, you'll see him in an upcoming Coen Brothers film, Hail Caesar.  He's worked under directors Alan Pakula, Robert Redford, and Michel Hazanavicius.  His first speaking part, poor guy, was opposite Sophia Loren, but he's played opposite Donald Sutherland, Jerry Seinfeld, Sarah Jessica Parker, and Emily Mortimer.  His television career has been no less varied.  He's appeared in The West Wing, LA Law, Hill Street Blues, Matlock, Falcon Crest, The Twilight Zone and dozens more.  From a casting director's perspective, he's got the credentials — big time.
He's also an incredibly humble and thoroughly professional craftsman.  It doesn't matter if he's on a Warner Brothers sound stage or standing in a cornfield on Riley's Farm, he comes to work with the lines memorized and the part pondered, in great detail.  He's the absolute perfect working example for young actors — take it seriously, make friends, work hard, and get called back.
And guess what?  He's written the book on acting — literally.  Check it out, complete with an introduction by Sydney Pollack.  With cast members like this, ColonyBay won't always be a $17.76 a year subscription.   Better get in on the action, while the price is right!
New on Colony Bay: Don't miss this NEW Courage, New Hampshire webisode featuring acclaimed Hollywood character actor Basil Hoffman.  It's free with our seven day free trial offer AND you get the first hour of Courage New Hampshire free.  Start binging!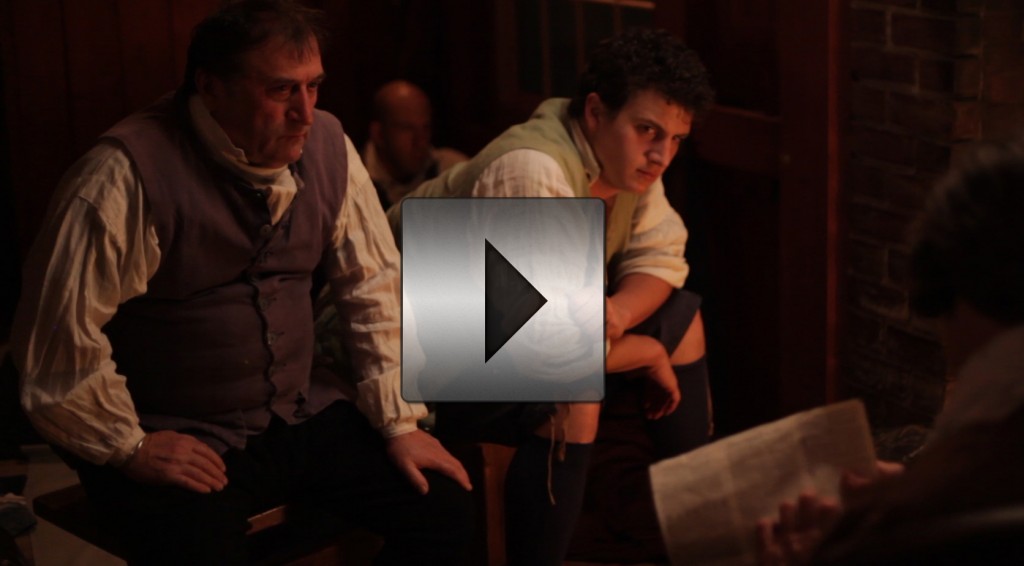 Next Blog: Vignettes from Courage, New Hampshire