"Cutting Room Floor" and What's Next for Courage, New Hampshire?
March 22, 2013
Monique Lewis
Well 2013 has already been an amazing year for Colony Bay and for our groundbreaking period drama Courage, New Hampshire!
The show has attracted a huge grassroots audience and now, as many of you may know, Colony Bay has a national broadcast partner, INSP!  The Inspiration channel has a potential broadcast reach of 73 million viewers. Wahooo!
"We are very excited to make this announcement," said INSP Senior VP of programming, Doug Butts. "Original scripted dramas are going to play a significant role in INSP's future programming strategy. Courage, New Hampshire is an outstanding addition to our already strong programming line-up."
"With the overwhelming success of period shows like Downton Abbey, Pride and Prejudice, North & South, etc., audiences will find Courage, New Hampshire equally compelling," Butts said. "Courage, New Hampshire fits perfectly with the INSP brand."
INSP ranks among the fastest growing basic cable networks in America, and at Colony Bay, we are proud to now call it home for the holidays.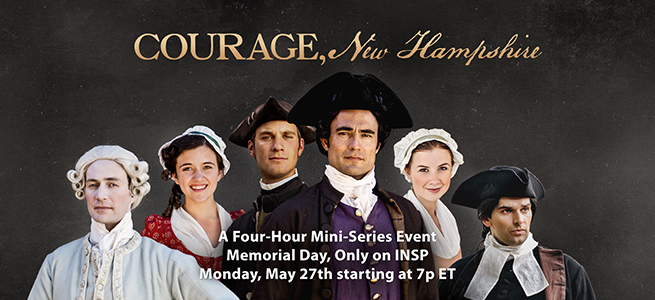 So What Happens Now?
We are now facing the task of preparing each episode for our Memorial Day debut on INSP, by cutting each 55 to 62 minute episode down to 45 minutes.  In the world of modern commercial television, the fifteen minute remainder is devoted to advertising, but it can also deliver the benefit of a tighter, faster-paced show.
Certainly, as you can imagine, making each episode, "tighter" is a painstakingly difficult task and not for the faint of heart….
On the "Cutting Room Floor:" A Look Behind the Scenes
Last week, I had the privilege of being invited up to the Farm, and "recording" all that I saw and heard near the "cutting room floor."
Every second counts, and no scene is overlooked, especially when it comes to making the episodes "tighter."
On a personal note, I quite enjoyed, seeing both of my bosses huddled around a computer monitor, listening to them banter about which seconds of a scene to cut, and if that scene was taken out, would anyone really notice. (Jonathan Wilson's words, not Riley's.)
In any case, Wilson, who had traded his producer's cap in for an editor's cap, for the day, was charged with the editing of Episode 4: Ambition.
He told me that he did not want to see any scenes cut or edited down.
"As you can guess, Monique, there is a trick to not compromising the story, especially because we love every moment of Courage,"  Wilson continued to say. "More importantly, it is really difficult to cut scenes from this episode, [Episode 4,] as Jim and I both felt that we had reached a maturity in production and performance."
"The hard decisions are never popular," Wilson said as he looked over to his shoulder to see Riley watching his editing very closely.
Riley, who never let his "discerning eye" leave Wilson's monitor, leaned back in his chair and whispered: "I had to let Wilson do the editing, today, because he can't sit still, if I am doing the editing."
I laughed, because I know that "can't sit still" is a good phrase to describe Wilson's upbeat, highly enthusiastic, work ethic.
As they both continued to edit, I decided to take the opportunity to ask two very important questions…
1. Will there be a Second Season for Courage, New Hampshire?
With a smile, Wilson told me that, "Currently, we are in the pre-planning stages for a Season 2, so stay tuned.   We can't say a whole lot about the number of episodes, but we're pretty sure about one thing."
"What's that?" I asked.
"There will be more romance."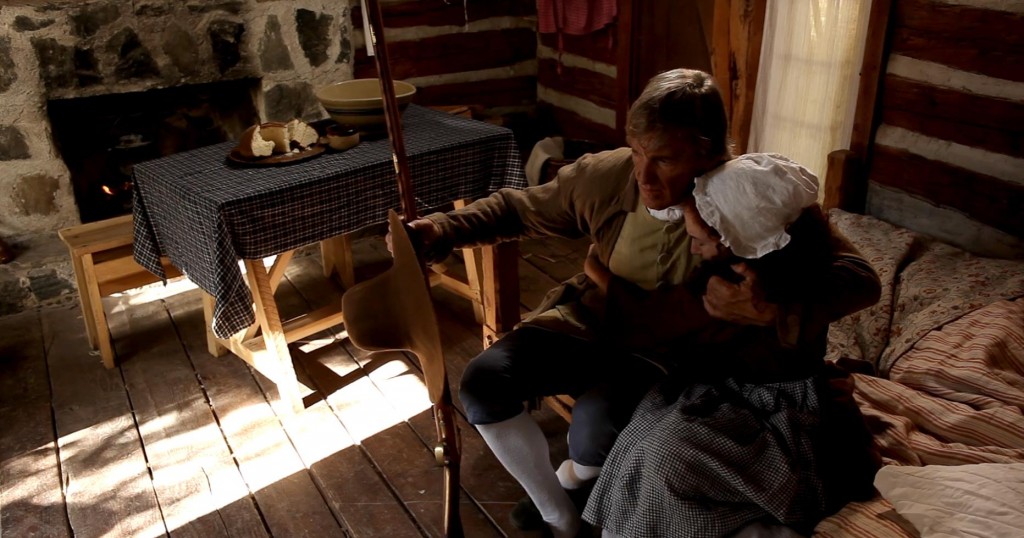 2. What is Jim Riley Hoping to Accomplish Next with"Courage?"
"I am looking forward to seeing INSP deliver a large audience," Riley told me. "I am hoping that we will eventually go into regular production, with many more seasons to come."
"Likewise, it would be great to establish ourselves in mainstream media, because we have done something really special here," Riley noted with a grin. "To have created an American 18th century serial episodic period drama is something really phenomenal.  Not even any of the major networks have attempted that.."
"Courage, New Hampshire is our version of Downton Abbey," Riley said.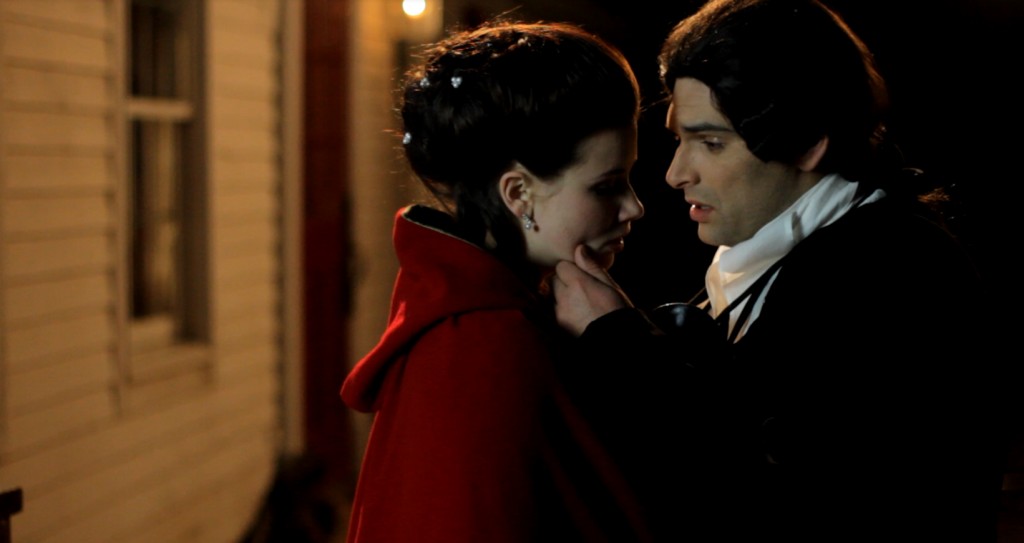 Something for the Fans!
So Fans, if you have not watched the INSP Courage, New Hampshire Trailer, yet, you can watch it here.
Likewise, be sure to check out other neat goodies, on our website, and as always, please tell your friends and family all about Courage, New Hampshire.
Thank you for your continued support!
Until next time, be COURAGEOUS!!
~Monique
Next Blog: A National Cable Debut for "Courage, New Hampshire" On the INSP Network