Courage, New Hampshire Production Blog #4: Meet Kathryn Gallagher and the Art Department
August 26, 2012
Monique Lewis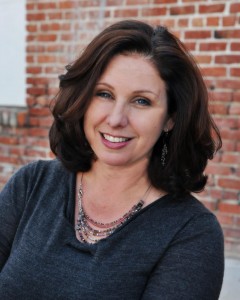 "Ambition" is currently in post-production. This episode, chapter 4 of a Courage, New Hampshire miniseries, (otherwise known as "season one"), promises to be a real thriller.
You can watch the "Ambition" trailer Here!
Before the end of filming, and as I promised, I had the chance to sit down and talk with Kathryn Gallagher, who is the art director for Courage.
One of the hardest working crews on the set is the art department.
They work tirelessly and scrupulously to bring in props and "dress" sets to add life and color to each scene.
"The most rewarding part of my job, is seeing the 'fruits of our labor,' everyone's labor, on screen, said Kathryn. " I enjoy seeing the daily shots to watch how everything comes together. This is a highlight for me."
As art director, Kathryn finds identifying 18th century props in the "wild" the most challenging part of her job.
"This is a challenge for me. However, I am finding that the 'colonial-style' can be found in some modern day stores," Kathryn said. "I am having some success on Ebay, Craigslist, and antique stores.
"We were able to find 'Foxe's' bed frame at an antique store. We were very fortunate to find this piece," Kathryn said.
On becoming the art director for Courage, New Hampshire, she had mentioned that she hadn't worked on a television show before, not that anyone could tell.
"As a homeschooling family, it is not uncommon to dig deeply into topics and learn as much as you can," said Kathryn. There are a whole host of books and resources out there. Even though I have never worked as an art director before, I believe that I am a good student."
In addition, all of her research and hard work goes into "dressing" a set.
I'll use her favorite set as an example of her resourcefulness and designer prowess, which is "Sam Courage" and "Sarah Pine's" cabin, or otherwise known as "Courage Cabin,"   (This cabin is seen in Episode 3 and Episode 4.)
"I put myself mentally and physically in the place of the woman who would live there," said Kathryn. "I ask myself, 'What are the things that I would want to see in my home?', and 'What are the things that I would want to reach for?"
Kathryn also pointed out that Sam and Sarah have been in hiding, so she had to research the items that Sam would be able to make by hand, with basic tools.
"I like 'dressing' the small cabins, because they are small spaces. They are practical," Kathryn said.
Mainly for Kathryn and her team, "authenticity" and "period correct" are the key phrases that they love to hear when someone describes their set dress.
"I am happy when sets look they way that they ought to look," Kathryn said.
The most challenging set to 'dress,' authentically and period correct were the scenes that were shot in the Governor Wentworth's garden.
"Wentworth's garden was a space that we needed to create, that we didn't have," said Kathryn. "I was a little apprehensive about how the scene was going to turn out, because the white curtains and the lattice that we used made it feel like a wedding. Although, once I saw the "daily's," I was pleased on how everything looked on screen.
Kathryn also noted that the scene was also challenging, because, with a limited budget, there is a limited amount of supplies.
"I know that it doesn't seem like much, but my team worked really hard that day on set," Kathryn said. "For each angle, we had to take down the lattice's and reset the curtains. By the end of the day, we were really tired."
So there you have it, a small glimpse into the big role that the art department plays in the production of "Courage."
If you would like to see the "fruits" of the art department's labor, be sure to attend the premiere of Courage, New Hampshire, Sept. 17, 2012 at Arclight Cinemas, 7 p.m! You can buy tickets HERE!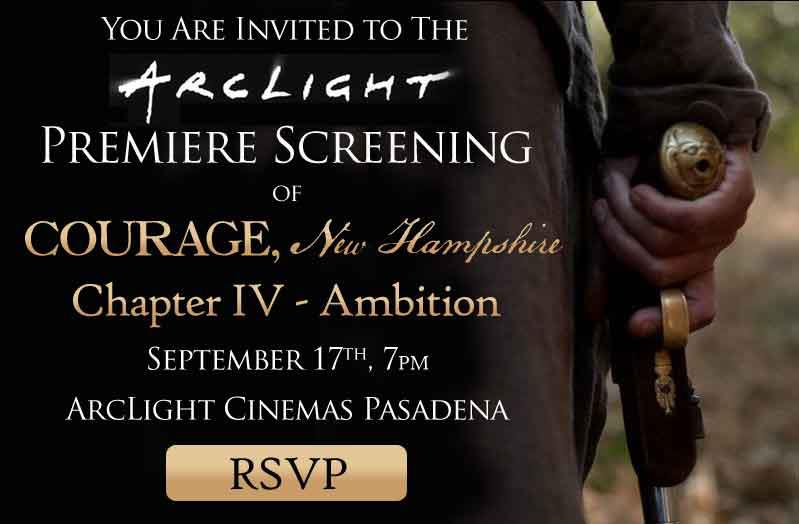 Next Blog: Production Post #3~ Meet the Wardrobe Dept. of "Courage, New Hampshire."